Get the help you need from a domestic violence lawyer in Nevada
If you are in an abusive relationship and are seeking a domestic violence lawyer, we can help. Our trained attorneys fight to protect their clients and remove legal and financial barriers that can trap people in abusive relationships. We represent domestic violence survivors in:
Protection order proceedings
Divorce for victims of domestic violence
Related custody and child support
Other related matters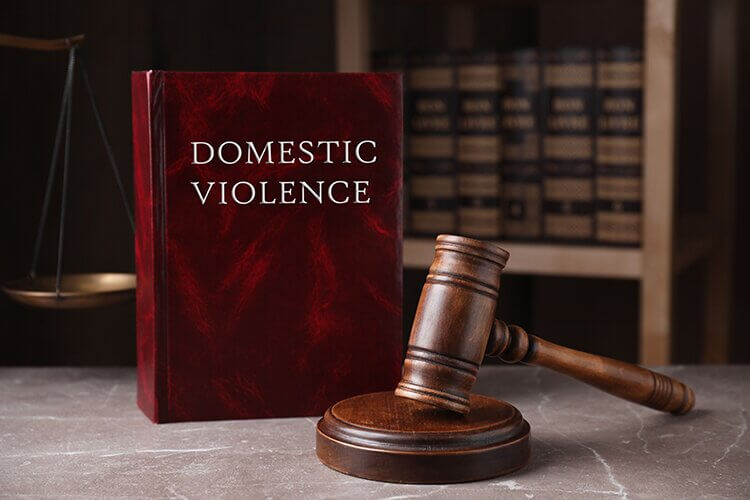 We CAN also provide referrals to domestic violence shelters and other community services
We do not income screen for our domestic violence program. We understand that the victims of domestic abuse don't have time to find a domestic violence lawyer and need help immediately. We want to help as soon as we can.
Our domestic violence services are free. We do not charge for our representation. We do not charge if our clients need to access our self-help center. All services are free.
Northern Nevada Legal Aid domestic violence lawyers only represent those who have been subject to domestic violence or abuse. We do not help with other legal matters, such as personal injury or criminal defense.
Who our pro bono lawyers for domestic violence can help
The domestic violence lawyers at Northern Nevada Legal Aid represent individuals who have experienced domestic violence and abuse. Our programs and services include legal assistance regarding protection orders and divorce, custody, and child support.
The Nevada statute defines the individuals who can perpetrate domestic violence as
A spouse or former spouse
Any other person related by blood or marriage
A person with whom you are residing or have resided
A person you are dating or have dated
Someone with whom you have a child in common
Legal guardians or custodians of minor children of either party as appointed by a court
The statute defines domestic violence as:

Battery or assault
Entry against the will of the other
False imprisonment
Forcing or threatening force to compel someone to do something they have a right to refuse
Behaviors intending to harass such as stalking, arson, trespassing, stealing, destruction of property, carrying a concealed weapon without a permit, injuring an animal
Sexual assault
Unlawful or forcible entry to another person's residence
Questions people ask before seeking a domestic violence lawyer